Winter Melon 冬瓜 Soup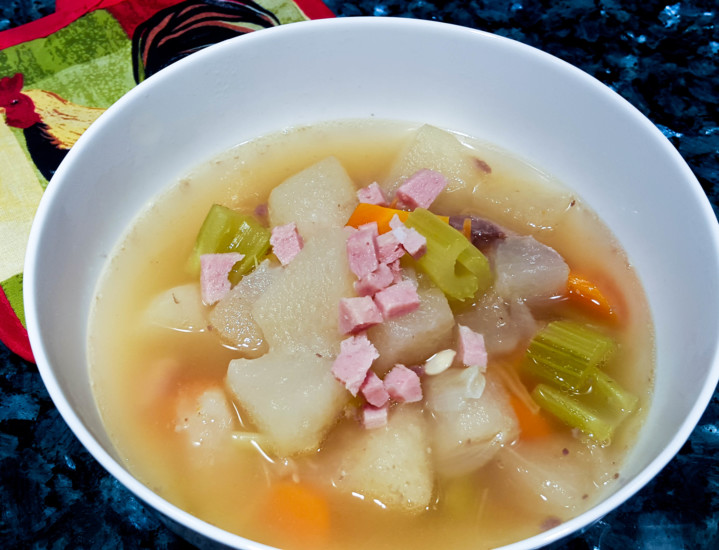 2lb winter melon, skin and seeds removed and cubed
2lb pork bones for stewing
2lb chicken bones for stewing or 2tbsp chicken stock powder
3 stalks celery, cut into 1" chunks
1 carrot, cut into rough chunks or faux tourné
1 dried scallop, softened in hot water and separated )
1" ginger, thinly sliced
1 shallot, thinly sliced
6 cups water
Luncheon meat, cubed or Ham, cut into strips (for garnish)
Cilantro, finely chopped (for garnish)
Blanch pork bones in boiling water, remove the foam that forms and rinse quickly.
Place pork and chicken bones in 6 cups of water. Bring to a boil for 10 minutes.
Add carrots, celery, scallop, ginger and shallot. Allow to boil for about 20 minutes.
Finally add winter melon and cook till transparent.
Garnish with ham and cilantro to serve.