Italian Sausage and Kale Stew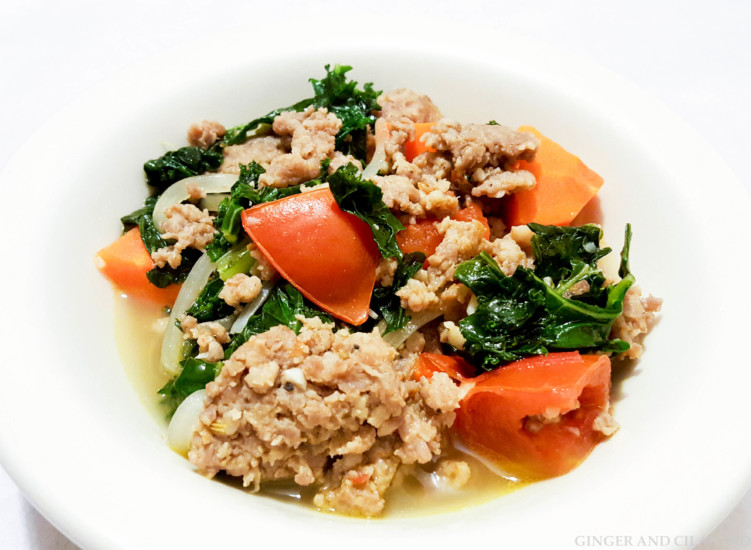 1 lb Italian sausage
6 cups packed kale leaves, roughly chopped
1 medium carrot, chopped
2 tomatoes, chopped
½ can sweet corn kernals (optional)
1 medium onion, sliced
2 Tbsp chopped garlic
1 cup vegetable broth or water
Break up Italian sausage in a pot with 2 tsp of oil.
When sausage is half cooked and only partially pink, add garlic and onions and continue cooking till onions soften.
Add carrots for about 30 seconds and then add tomatoes (and sweet corn kernals if using).
Pour in water or broth and bring to a boil for 5-10 minutes till carrots soften and flavours meld together.
Serve in its own as a stew ladled over a simple pasta or steaming rice.
To serve as a soup, double the amount of water or broth. Season additionally with a pinch of salt and pepper if necessary.
Italian sausage comes in many varieties and seasonings. Select one that suits your tastes.
Stew stores well and tastes better after being kept overnight. (See 'Tips and Tricks: Storing Soups and Stews without Refrigeration')
Recipe by
Ginger and Cilantro
at http://www.gingerandcilantro.com/italian-sausage-and-kale-stew/