Mapo Tofu 麻婆豆腐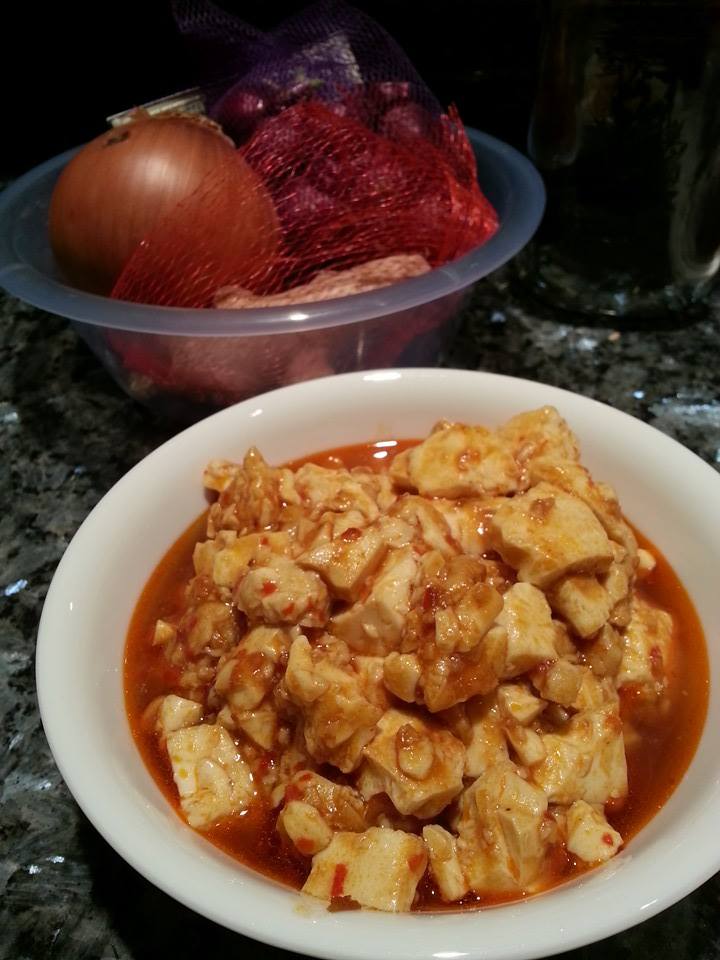 1 box (14 oz) of tofu, preferably fairly firm
4 oz minced pork or diced chicken
2 cloves garlic, minced
1 tbsp sweet sauce
1 tbsp plum sauce
1 tsp cooking wine
1 tsp soy sauce
1 tsp sesame oil
2 tbsp chilli sauce/paste
Spring onion, sliced, to garnish
Stir fry chicken over heated pan. Add cooking wine and soy sauce.
When chicken is ¾-cooked, add garlic and fry till fragrant.
Add sweet sauce and plum sauce. Adjust to taste.
Add tofu. Cut into irregular pieces with spatula.
Add chilli and stir well.
Add sesame oil and bring out the aromas.
Serve over hot rice and garnish with spring onions.