Deviled Salmon Cucumber Rolls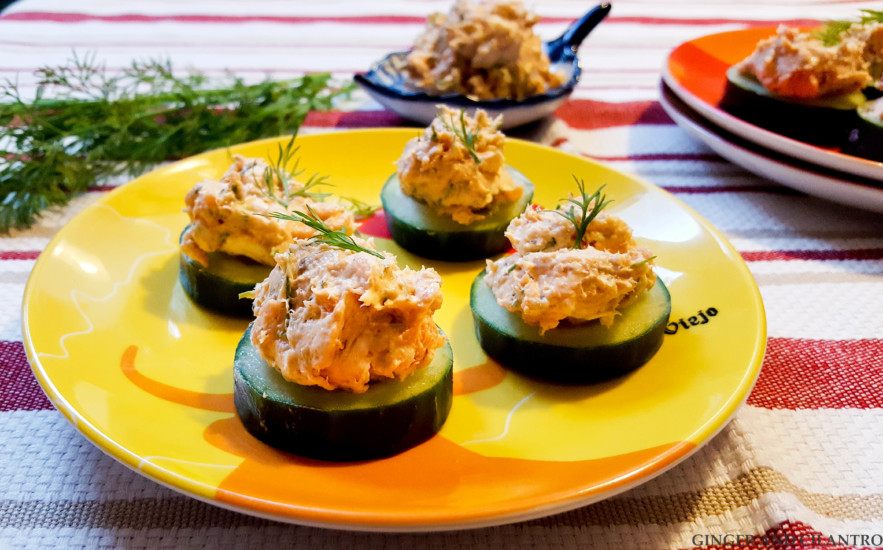 8 oz cream cheese
4 oz smoked salmon, finely chopped
1 English cucumber, sliced into rounds ¼" - ½" thick
1-2 tsp ground black pepper
1 Tbsp dill, finely chopped + a few leaves for garnish
Hot sauce
Mix chopped salmon, 1 tsp black pepper and dill to the cream cheese. Taste and add a few dashes of hot sauce. Add more black pepper and hot sauce if needed.
Spoon a generous dollop of salmon cream cheese onto the cucumber rounds. Top with more dill.
Serve chilled.
Hot sauce is integral to this recipe to give it 'kick'. Leave it out and you will still get a good traditional salmon cream cheese spread.
Recipe by
Ginger and Cilantro
at http://www.gingerandcilantro.com/deviled-salmon-cucumber-rounds/