Ginger Beef and Broccoli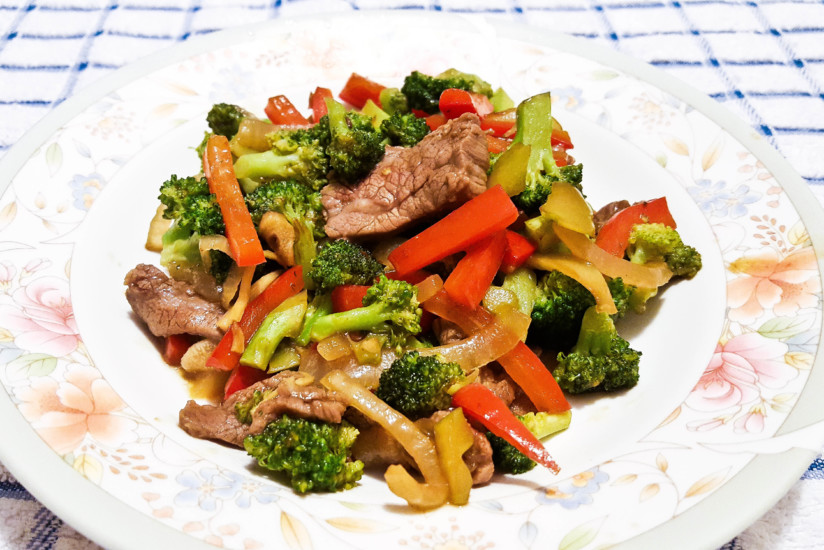 8-10 oz beef flank, thinly sliced
1½ tsp cornstarch
2 tsp Chinese cooking wine (reserve 1 tsp for deglazing)
1 tsp light soy sauce
1 head broccoli, cut into florets
½ red pepper, sliced
2" ginger, cut into matchsticks
½ onion, sliced
2-3 cloves garlic, sliced
Marinate beef in cornstarch and cooking wine for 30 minutes.
Heat 2 Tbsp oil in a pan or wok. Add onions and stir-fry till it is just beginning to soften.
Add in garlic and ginger. Fry till aromatics are released.
Add broccoli florets and red pepper, and stir till half cooked (the outer portion of stems begin to turn translucent and no longer opaque while the inner portion remains white and opaque).
Mix in beef and give it a few quick stirs. Add in soy sauce. Deglaze with 1 tsp Chinese cooking wine if beef sticks to the pan.
Serve hot.