Steamed Tofu with Ground Pork and Gogi Berries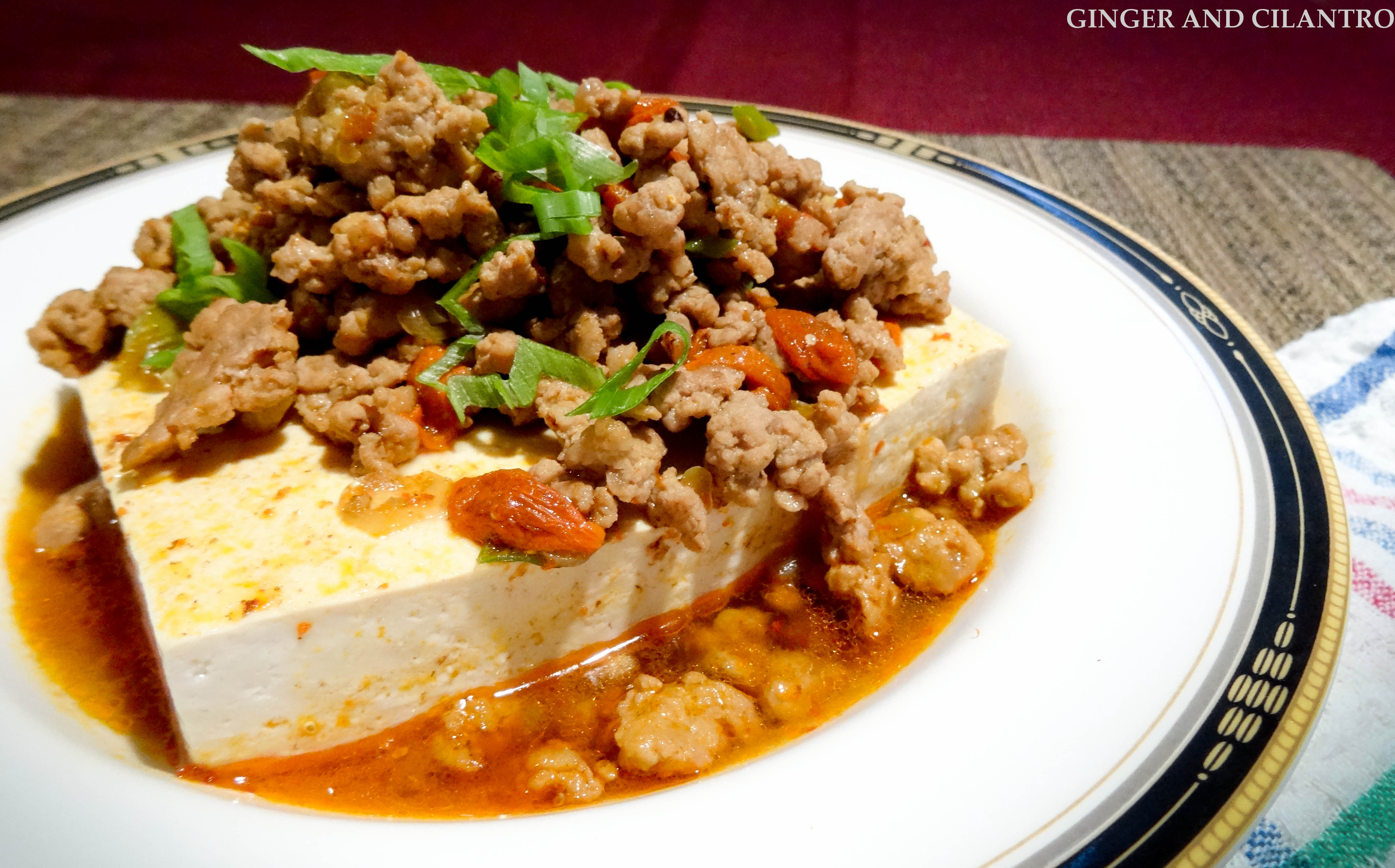 1 cube tofu
¼ lb ground pork
Small handful (~2 tbsp) goji berries, soaked till soft and drained
1 green onion, sliced very thinly, keeping white and green parts separate
1 tsp belachan
2 tsp oyster sauce
1 tbsp soy sauce
½ tsp sesame oil
⅓ cup water
Pat tofu dry, squeezing as much water out as possible. Steam for 5 minutes and set aside.
Heat a little oil in a wok and add ground pork. Stir-fry till all the pink is gone.
Add in goji berries and white part of the green onion. Stir-fry for 10 seconds.
Add belachan and fry till fragrance is released.
Add water, oyster sauce and soy sauce. Bring to a boil.
Drizzle sesame oil and stir well for about 20 seconds.
Pour ground pork sauce over steamed tofu, top with green part of green onion and serve.
Recipe by
Ginger and Cilantro
at http://www.gingerandcilantro.com/steamed-tofu-with-ground-pork-and-gogi-berries/